DENKA-RECESSED
2 IN 1 DESIGN TUNABLE WHITE
PRODUCT Features
LED SourceType: SMD 2835
Driver Type: Non-isolated Driver
Material: PC
Color Rendering lndex: >80
Color of housing: White
IP Rate: IP54
Warranty: 2 years
Mounting: Surface/Recessed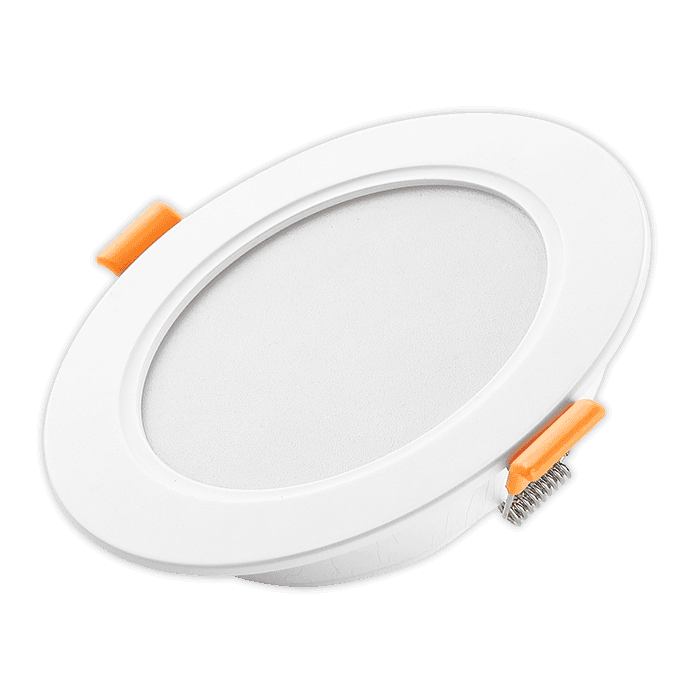 MORE DETAIL
Use 100% PC material, which makes it have good insulating properties. Good heat dissipation, its back does not leak light.

Tunable White, our Panel Light include a switch that you can select three color temperatures: 3000K, 4000K, 6000K.

5 specifications to choose from.
Two Installation method, namely surface installation, and embedded installation.

This panel light have a CRI>80 rating that allows the light to render more closely to the original color.

Quick Installation, before installation, you can open a circular hole in the ceiling. This light has 4 opening sizes to choose from. Once you've finish digging the holes, you can insert the lights into the ceiling and snap them on with spring clips.
TECHNICAL SPECIFICATIONS
Swipe right to view
| | | | | | | | | | | |
| --- | --- | --- | --- | --- | --- | --- | --- | --- | --- | --- |
| Item.NO | Voltage(V) | Power(W) | Luminous Efficacy | Beam Angle | CRI | DF | Pst | SVM | Dimension(L*W*H)(mm) | Hole Size (mm) |
| GR-DL2101-6 | 200-240 | 5 | 85lm/W | 120º | >80 | / | ≤1 | ≤0.9 | φ95×26 | Φ75-90 |
| GR-DL2101-9 | 200-240 | 9 | 85lm/W | 120º | >80 | ≥0.5 | ≤1 | ≤0.9 | φ120×26 | Φ100-115 |
| GR-DL2101-12 | 200-240 | 12 | 85lm/W | 120º | >80 | ≥0.7 | ≤1 | ≤0.9 | φ145×26 | Φ125-140 |
| GR-DL2101-18 | 200-240 | 18 | 85lm/W | 120º | >80 | ≥0.7 | ≤1 | ≤0.9 | φ170×26 | Φ150-165 |
| GR-DL2101-24 | 200-240 | 24 | 85lm/W | 120º | >80 | ≥0.7 | ≤1 | ≤0.9 | φ225×26 | Φ205-220 |
APPLICATION